Dan + ShayHanford Civic Park April 27, 2014 6:00 PM
I was super excited to hear that Dan + Shay was coming to play a show at the Civic Park. A show in your hometown? Can't pass that up. It's pretty awesome just driving down the street to see a band. I passed by the Civic Center at 11:15 and there were already people that had set up their chairs and someone was watching over their chairs. I became a little worried. I didn't, however, rush out with my chair to set up camp because I had other things to do during the day. I did, rush out with my chair at about 4:15. I wanted a good spot! So, I brought a book with me so the time would pass by quickly. The time ended up going by rather quickly.
Dan + Shay rocked the park Sunday night. They played songs off of their debut album, Where It All Began, and a cover song, Tom Petty's Free Falling. These guys were so good live. They played an acoustic set. I really love acoustic sets. Almost more than a full band. There's just something about a singer and a couple of acoustic guitars just playing and singing away.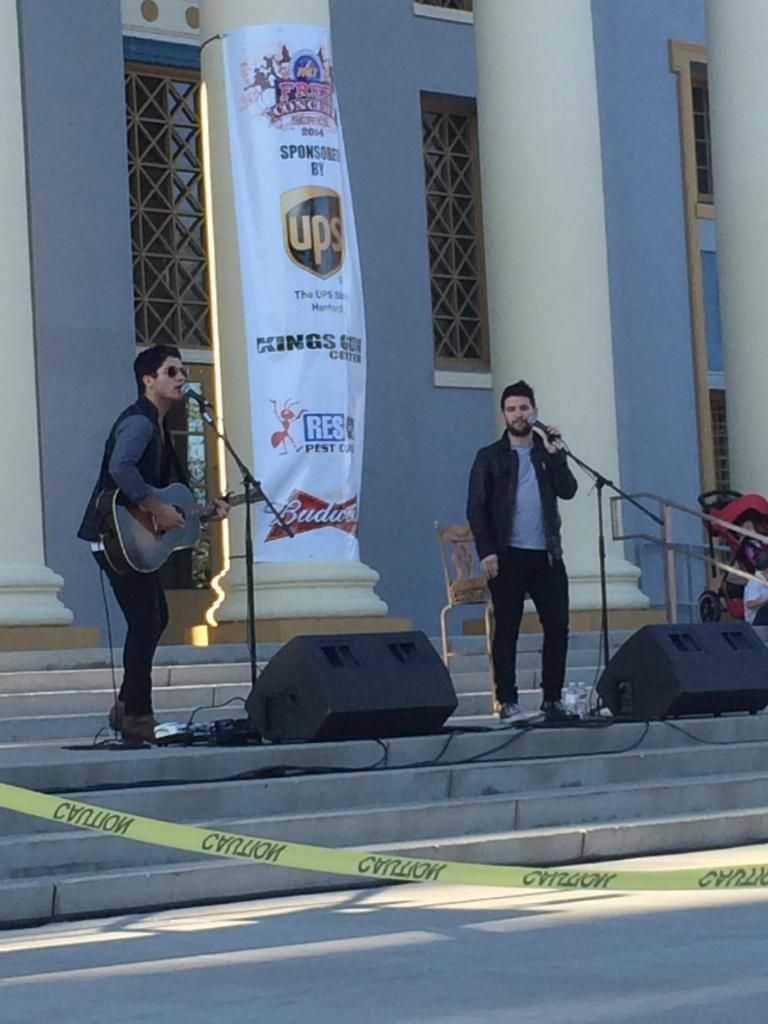 Anyways, they played all my favorites, so I was pretty excited. They played What You Do to Me, Stop Drop + Roll, Somewhere Only We Know, 19 You + Me, First Time Feeling, Party Girl.. annnnnd a couple others. I'm pretty sure I was the only person singing all the lyrics with them. Okay, maybe not the onlyyy person, but I felt like it. Regardless, the set was awesome, and they were awesome. They were also really funny guys, cracking jokes and whatnot.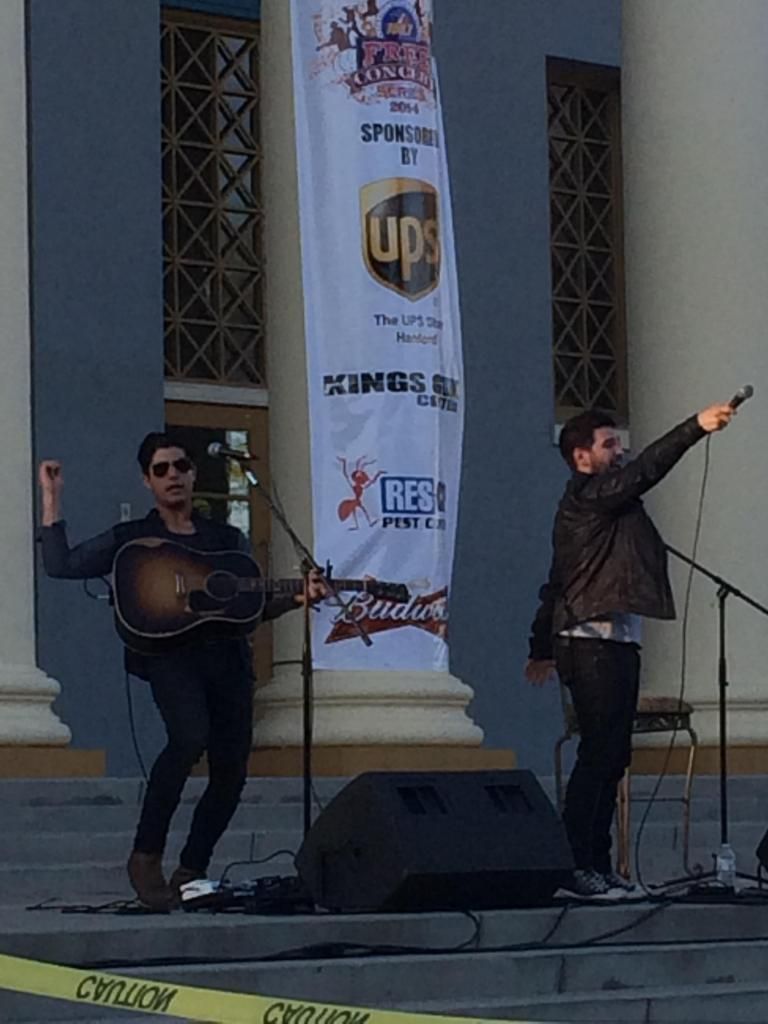 Before the concert ended, the guys said they would be out and about after to chat with fans and such, so I decided to wait to see if it was really true. I noticed that a line was forming by one of the tents and over heard somebody say that it was the meet and greet line. So, I moved over to that line and waited my turn to meet the boys. I didn't really get to talk to them too much because we were being rushed, or I felt like we were being rushed. So I just said my hellos, chatted just a bit, took a picture and said they were awesome then ran off. The little that I did talk to them, they were quite cool guys.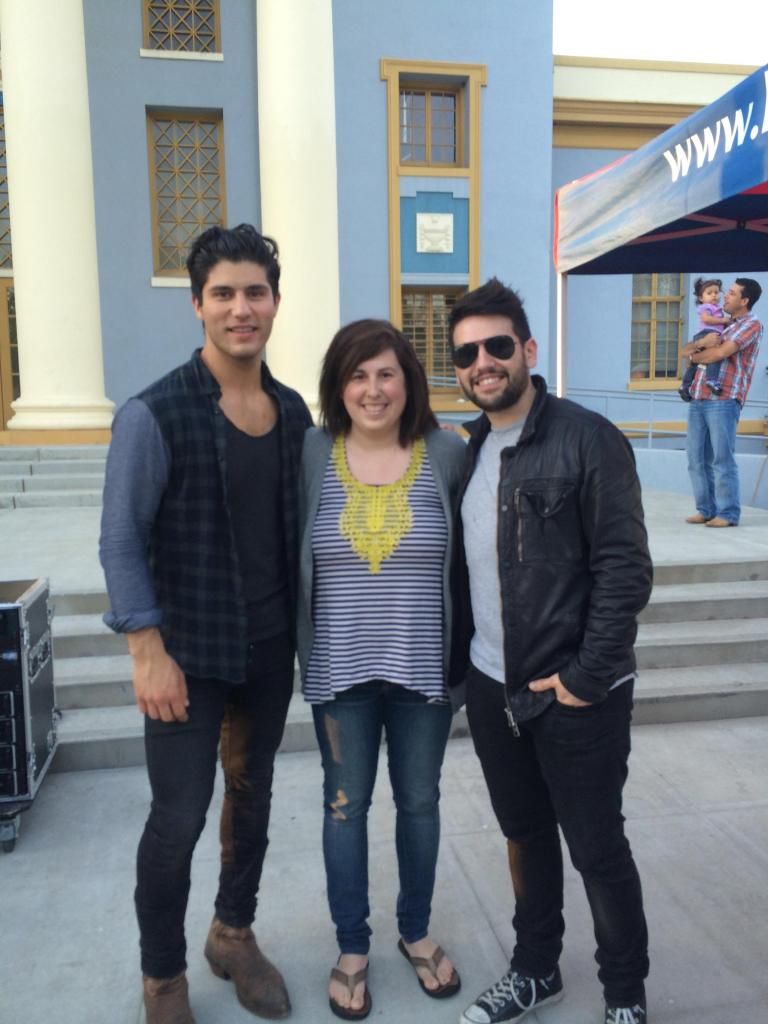 Be sure to go see these guys live, I can only imagine what they would be like with a full set!
If you're thinking about getting their album, read my review or check out their YouTube. Check out more pictures on my flickr page.